This probably is my favorite combination of the ones I've tried : ) Even if it didn't use lip liner (which reminds me, I have to get a good red one).
What I Used:
MAC Cockney lipstick (lustre, all over lips).
MAC Port Red lipstick (Frost, center of lips.) LE from May 08.
Clear gloss on center of lips.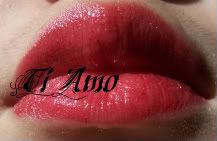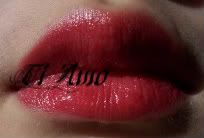 What do you think? Are there any lipsticks that look like this without all the layering?