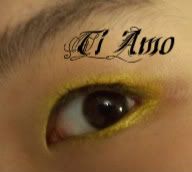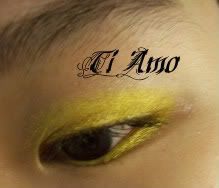 I used:
Shu uemura citrine painting gel liner
Shiseido Glistening Sand hydropowder
Shu uemura ME300 e/s to blend the two together.
1st, I did an all over wash of Glistening Sand. Then, I used a lipstick brush to start from the bottom of my lid, start at the lashline and blend up. Lastly, I layered ME300 on top of Glistening Sand & Citrine to blend the colors together.
I really just created this EOTD to match my nails that I showed you earlier :) Love yellow! Such a happy color.