I recieved this in a gift with purchase awhile back, but as I was using Covergirl Lash Blast at the time (Nice stuff!), didn't open it. Well, now that I'm done with the Majolica Majorca Lash Expander Neo fiasco, I've turned to this.
Lasting Ability: This lasts well, with no smudging at the end of the day. It's not anything to be 100% confident that it will last through sweat and heat (It's pretty cold now, so I cannot comment on that) though.
Keeping a Curl: It keeps a curl fairly well, using Shu uemura's lash curler before hand. However, at the end of the day, for me, it's become wilted. Therefore, if you're looking for a curling mascara, don't look here!
Lengthens: High Impact lengthens well, but it won't be a just lengthening mascara. It's actually pretty mediocre, until I get to about 4 coats.
Volumizes: Much more decent at volumizing than lenghtening! One coat amps up my lashes so much more. I would recommend High Impact for a more volumizing mascara, though I still love Lancome Hypnose more.
Definition: Here, it is again mediocre. It clumps after maybe 2 coats, but otherwise defines fairly well. Again, my HG for definition is Lancome Definicils.
Color: This is a glossy black, not super inky but it's good for everyday wear.
Brush: High Impact's brush is a regular spoolie type brush, which seems to be of normal width but there are 'more bristles' along the wand, if that makes sense. It's thicker in that way.
Overall: This is a good mascara for an everyday, natural look. I would definetly not use this while going for a High Impact look though. Decent, but nothing that rocks my world.
No Mascara: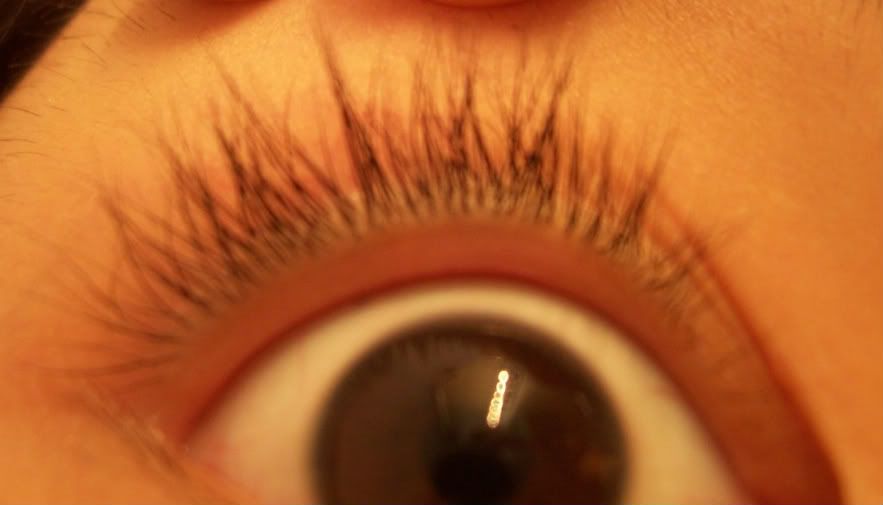 Just High Impact: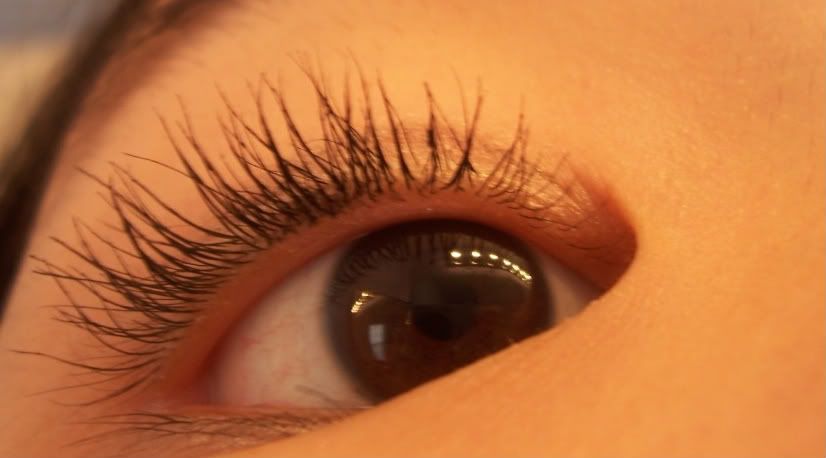 With Majolica Majorca Lash Primer: