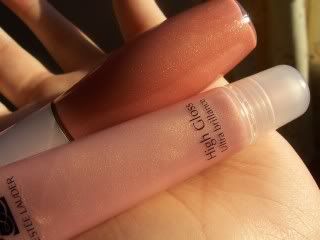 (Sofina Aube gloss top, EL high gloss bottom)
Yay! Free haul. My mother's friend works in DC, shipping cosmetics/fragrance/skincare, so when my mother's company did a mass order she sent along a few freebies.
-EL Double wear mascara sample
-3 makeup bags (EL and Lancome)
-EL lipsticks, one my mom has (Dunno the name sorry!) and 02 Luscious Rose Hydra Lustre
(02)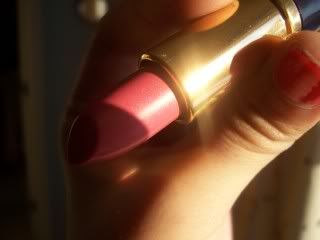 -07 pearl high gloss, LOVE these!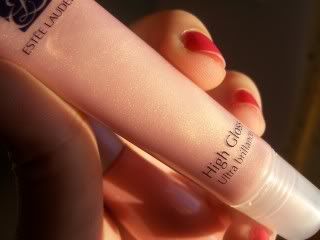 Swap:
-Sofina Aube Fruitina Gloss eX05
News: Sofina Aube is now DC'ed and replaced with Aube Couture. While personally I didn't get to try many of Aube's things, I did swatch them and they were very nice. Aube Couture looks too 'safe', too blah and boring. Aube will be missed.