Alot of people have asked me how I store my brushes, lipsticks, etc. So I thought I'd do a post on it and include my pictures. I use sterilite drawers that I found at Target.
All of it: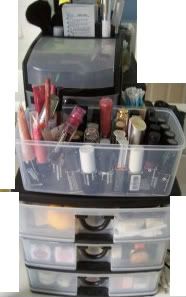 Pigment Storage [Got it at Michaels, craft organizer...under 20$] Closed:
Pigment Container Open:
Brushes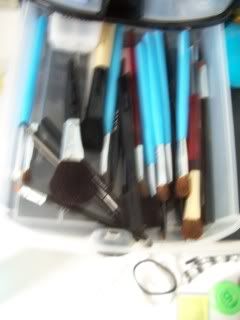 Lip Products miscellaneous, samples, MAC blush 6pan:
Eyeliner & Eye products miscellaneous:
Face products miscellaneous: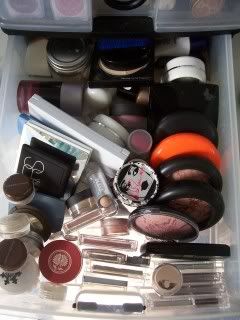 What about you? How do you organize your stash? Let me know!