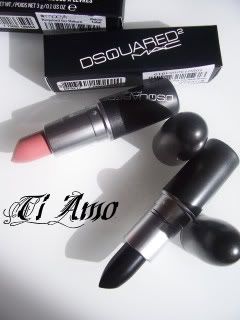 Hmm, I still wonder if I should continue buying MAC lipsticks. Very nice colors and such, but formula does leave a bit to be desired, especially the lustres and frosts. Maybe I've gotten used to it though.
MAC Black Knight: (Style Black, cremesheen) Applied straight from tube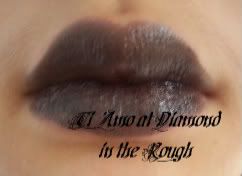 What the color really looks like in real life:
(definetly doesn't photograph well. Also, you must be very precise in coloring in lip line!!)
Dsquared2's Nude Rose (Lustre):
(apologies for weird angle of the lips...;x)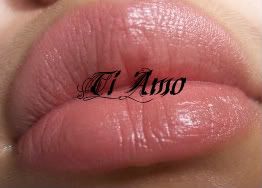 What do you think of the colors?