In these pictures I have on Besame's Besame Red lipstick and MAC High Tea topped with Aube Fruitina EX05 gloss.
Besame Red:
As you can see in the pictures, it's a gorgeous matte blue red. Unfortunately, as I had it on, it seemed to clash with my skintone and make it look very sallow. And it did also make my teeth look yellower. But this is a great red lipstick that I like to think of as retro, because it looks like the color Marilyn Monroe would wear.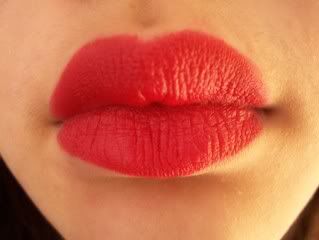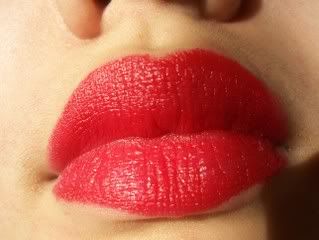 MAC High Tea with Aube Fruitina EX05 gloss:
The gloss is very sheer, so it pretty much just makes High Tea's color stronger and glassy shiny. I like this combination for a nude lip.