This is a requested post :) My hauls from MAC recently--Rated R starflash, Strike A Pose starflash and Push The Edge pigment.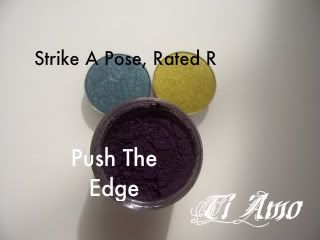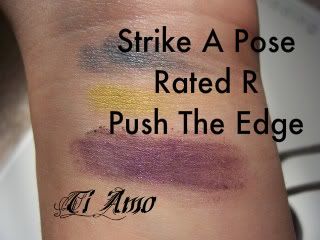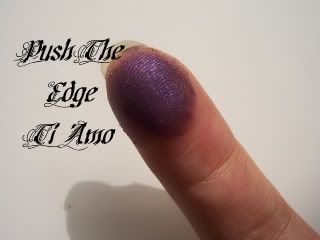 Push The Edge looks much more like how it really applies on my eyes in the 3rd pic, on my finger. I didn't pick up enough of the product in the 2nd pic. It's more of a chunky pigment, and a tiny bit chalky, but I really love the color.
The two starflash formula eyeshadows are a bit sheerer than I remember Starflash to be but I like them alot too! Very unique shades in my opinion.