Taking a quick break from makeup here--What kind of jewelry do you wear? What kinds are you always attracted to?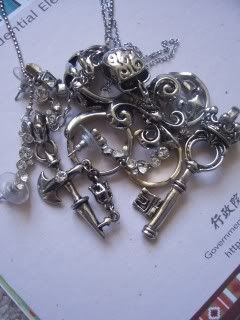 I always wear the same pair of Givenchy earrings that I scored on sale for twenty bucks. LOVE them. Also wear a set of Swarovski rings that were given to me by a family friend. I hate wearing bracelets--I can only wear rings or necklaces or earrings.
How bout you? Any favorite brands, any favorite pieces?