What I used:
Shu ME300 eyeshadow [bright yellow]
Imju Fiberwig,
MAC blue pigment [I think I could've made a better choice on this color]
MAC teal pigment, blended on top of Blue
MAC bright fuschia pigment
This was SO hard to get good pics of!
Pics: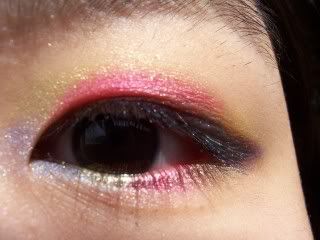 and my personal favorite:
Thanks for looking! Opinions?