Since the weather's been getting nicer, I pulled out my shu uemura fleur de rose palette from summer 2008! I wished that I'd gotten the fleur de source as well, the blue greens were absolutely gorgeous! Here it is, in all it's beautiful glory: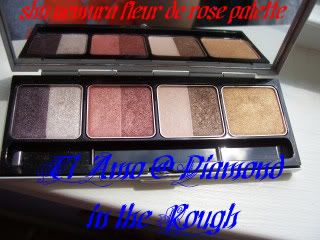 I used the far left two colors, the lilacy tinted silver and the dark purple. Here are the swatches: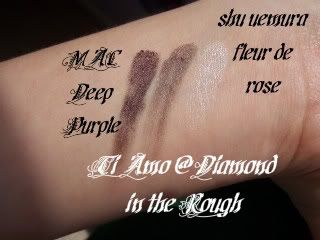 MAC Deep Purple pigment seems to be a great dupe for the purple.
What I used:
Fleur De Rose: The two colors stated above
Shu uemura ME850 as lid color
No mascara--this is a quick reenactment of a previous night's EOTD. For that EOTD I also used Majolica Majorca Lash Gorgeous Wing + their base.
How it turned out: