So, haven't worn makeup in a long time, because in Taiwan it was too humid for me :X. Well, today I'm back and wearing brights!
What I Used:
Imju Fiberwig
UDPP
Bobbi Brown Black Gel Liner
shu uemura citrine and turquoise gel liners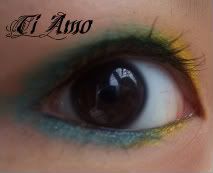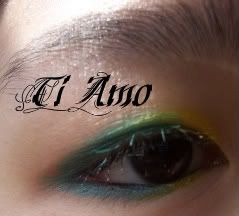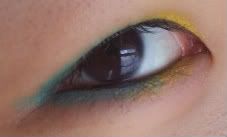 I swear it's better blended IRL [you can see that it is in the less close up photos] than it looks in the bright pics of my eyeball lol!