Soft Force was also from the May 2009 Style Warriors collection. It's been compared to Femme-Fi, and I believe Femme-Fi may be darker. It's the sort of color that MAC seems to put out every collection though, so it's definetly not a must have.
I love the packaging for this collection! It's very apt to 'style warriors', being zebra and leopard print. I wish that the actual eyeshadow pots had leopard print on them though, rather than just being a complimentary olivey bronze. The clear window has a print on it too though.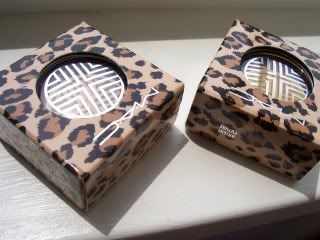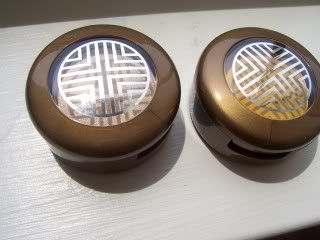 I don't own many highlighters so I can't do swatch comparisions. In fact, I think all the ones I own come in palettes!
Soft Force is a veluxe pearl formula in a golden cream shade. But it seems to have tiny chunks of silver glitter in it! Once applied it shows up, so it's definetly on the pretty shimmery side. That being said, I don't experience any fall out from SF.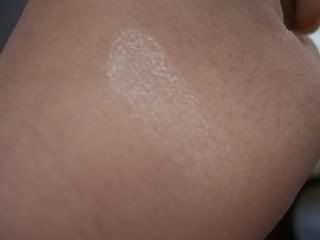 I like to pair Soft Force with neutrals---especially bronzes--or navies, and cool blues. I think Soft Force is a great color and works really well with the rest of Style Warriors eyeshadows, and am glad that I purchased it!
Like other MAC eyeshadows, this lasts all day without creasing with UDPP under it.
I paid USD 14.50 for Soft Force, and it's available at your local MAC counter!