[image from ichibankao.com]
Shiseido Integrate is a drugstore line famous for having Angelina Jolie as it's spokesperson. They're strong selling point is their lipgloss, as, personally, I don't think anything else they sell besides lipstick and blush is worth looking at. Their cream eyeshadow was introduced last year, and retail for about 5USD and come in wand packaging. Check it out: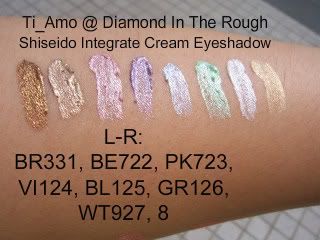 While they do take a bit of time to dry, and they are a little sheer once spread out, they are very good for a one color lid look.