[image from A Touch Of Blusher.blogspot.com]
Lunasol released two palettes [Layer Bloom Eyes if I'm not wrong, but I might be] for summer 2009, in Summer White Gradation [ex01] and Summer Pink Gradation [ex02]. They are both LE.
I'm really disappointed in these. In EX01, the two lighter shades are very shimmery, which would be OK, but they are also sheer. And the darkest shade, the dark olivey brown, is chalky. Meh.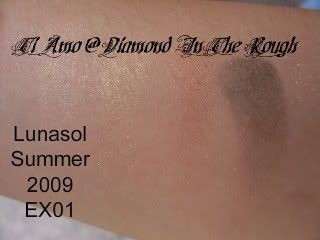 In EX02, the most pigmented shade is the upper left, which is the palest and most shimmery! The rest are so sheer, and satin finish. Even my aunt commented on how sheer it was, and she doesn't even usually pay attention to makeup!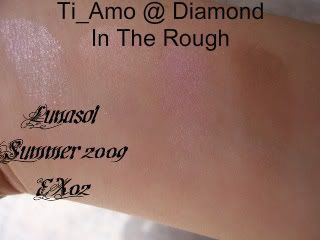 Each of these retail for about 57USD, but Lunasol, Lunasol, what a disappointment you have created this summer 2009.