[The displayer. The quads are merely existing permanent eyeshadows].
So, Shu Uemura jumps on the gel liner bandwagon! And, even though they're quite pricey at 24USD, they are owning everyone else. Check out the unique, super pigmented shades that just LAST through everything!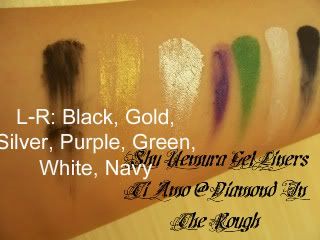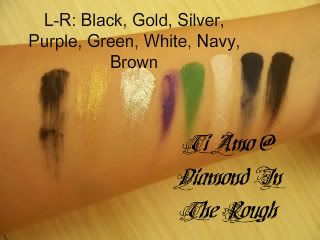 I apologize for the yellow lighting, when I tried to take pictures of this outside it would cloud over and become gray! Bleh! These are very creamy, but dry down and become budgeproof. The metallic shades [gold, silver] tend to be...I'm not sure how to explain it, less well bonded together? I don't know. But every color is very pigmented and beautiful.
P.S. This is about 4 USD cheaper in Taiwan :)