Hey guys, guess what? Yes, the title is correct, I've got swatches of Jill Stuart Fall! [Except for the mix blush because that would never show up in pictures. I think I will try to take a picture this weekend of the display!] And it seems that everything is permanent!
Check it out! I really liked the new Seductive Eyes palette, [1450 NTD which is about 44USD] even though it might seem similar to Jill Stuart's other palettes because of the pink, but I like it. I won't be picking it up though because I can never pull off pinks.
The new Brilliance Eyes [1450 NTD which is about 44USD] severely disappointed me. The online promo was giving me the false belief that the third color would be a lovely vibrant midtone blue--it's actually more of a faded medium periwinkle. It is growing on me though and I may just pick it up.
The new Jelly Lip gloss [660NTD which is about 20USD] is pretty much just clear with pink frost/shimmer that the camera doesn't pick up. If all goes well, I will be redoing this and the Lip Luster's swatch as well.
Speaking of the Lip Lusters [800NTD which is about 24USD], they are very pigmented, but the shades are just so run of the mill. I don't see any need to spend 24 bucks on this.
The nail polishes are pretty but again, you can find better. I only did one coat of then--but 2 coats of 38 makes it look just a slightly blued black, 37 is only a smidge darker than 36 and both are very sheer. Pass, especially for 450NTD which is almost 14USD!
Also this collection introduces a cuticle oil treatment for 620 NTD which is almost 19USD. Please keep in mind that all items are scented with the traditional Jill Stuart floral rose scent.
Pictures: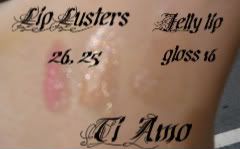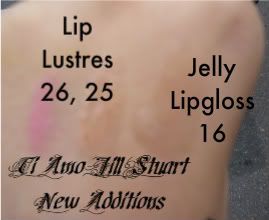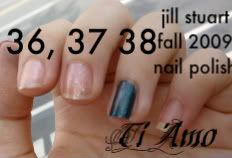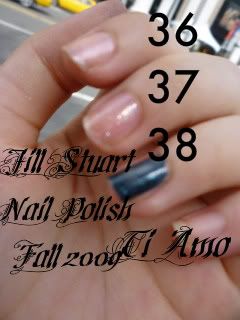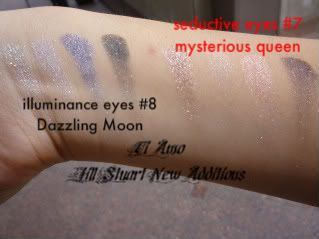 What do you think?